Bateman Brothers Jazz Band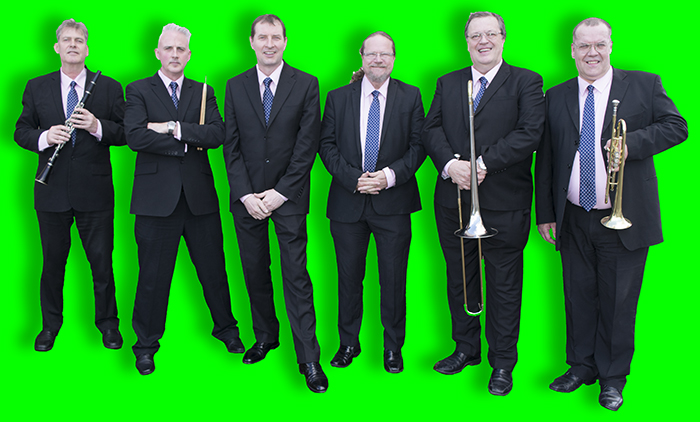 The Bateman Brothers Jazz Band is now in its ninth year and has made a meteoric rise to the top of the UK jazz scene. The musicians have been hand-picked to best re-create the music for a new show that is proving to be a great success..
The band started it's life by creating a tribute show to he Louis Armstrong and his All-Stars and it is booking well. All of Louis' greatest hits are performed as per the original arrangements in the original style with Alan hitting those super-hot notes and Ian being Trummy or Jack Teagarden for a night! You'll hear Basin Street Blues with the slow side and the fast side, When You're Smiling with Louis' amazing interpretation of the melody and all of the chart hits including songs from 'High Society'.
What a line-up this band has too. In addition to Ian and Alan, we have: Trevor Whiting on Clarinet (ex Chris Barber), Craig Milverton on Piano, voted #1 top jazz pianist in the British Jazz Awards 2010, John Day on Bass (ex Acker Bilk) and Nick Millward on Drums (ex Kenny Ball).