Bossa Nova & Strings
Following up on the amazing success of Ian's production of Billie Holiday's 'Lady In Satin' album, he was engaged by Bristol International Jazz Festival to produce another blockbuster concert. This time the theme was 'Bossa Nova and Strings'. This concert featured live performances of two very famous albums. Firstly, the incomparable 'Francis Albert Sinatra and Antonio Carlos Jobim. Jobim's already established compositions were compiled along with some great American Songbook classics and given the magic touch by the great Claus Ogerman to produce one of the most famous albums ever recorded. Denny Ilett handed over his familiar guitar duties to sing this album with the orchestra.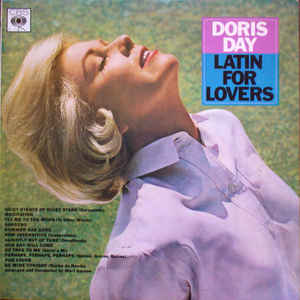 We were honoured to have Clare Teal join the orchestra to perform another great classic album, Doris Day's 'Latin For Lovers'. This album also comprises songs from the same genres as the Sinatra/Jobim recordings. Interspersed amongst all of these songs were some of Jobim's own instrumental recordings, arranged by Claus Ogerman and Nelson Riddle.
The coronavirus pandemic wiped out several attempts to stage this concert at St. George's, Bristol but it finally took place in November 2021 and then again at Cadogan Hall, London with Iain MacKenzie as Frank Sinatra, Georgina Jackson as Doris Day and the amazing Gui Tavares on Guitar as Antonio Carlos Jobim.
Video recordings of both shows are available to any promoters with a serious interest in booking this production.