Chet Baker with Strings
Featuring Ben Cummings on trumpet and vocals, this show comprises an orchestra with a sumptuous overload of strings. Two of Chet's iconic albums are performed live, namely "Chet Baker with Strings" and "Chet Baker with Fifty Italian Strings".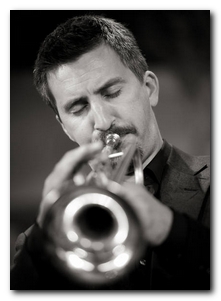 I am pleased to announce that many of these songs will be performed at the EFG London Jazz Festival (in co-operation with the Jazz Repertory Company) on 20th November 2022 at Cadogan Hall, London. An evening of cool jazz, be-bop and bossa nova with the orchestra will be an evening to remember.
Any promoters with a serious interest in booking this production, please do get in touch.